MAGNUM BLASON de RICARDELLE
Classed among the elite of the great La Clape wines, this highly characteristic marvel delivers a show of flavours with formidable balance. A dark purple robe and a very expressive bouquet betrays the supremacy of the Syrah and a 10 month period in oak barrels. Everything is in balance, the mouth opening on black fruits with nuances of vanilla, enhanced by silky tannins. A complex and elegant wine with a very subtle woodiness. To be enjoyed immediately or after a few years in the cellar, accompanied by an Osso Bucco or a tournedos of beef.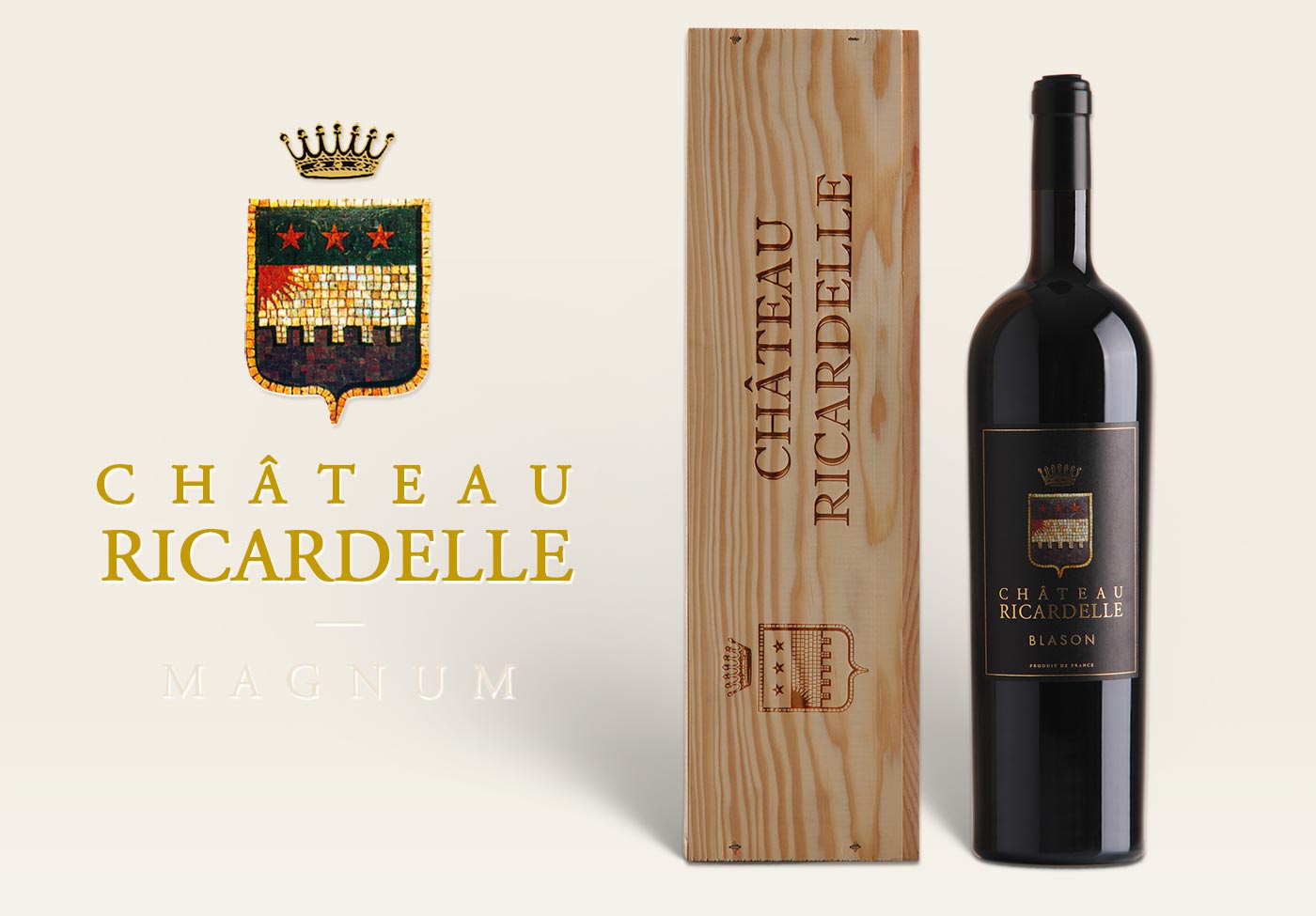 MAGNUM – BLASON DE RICARDELLE
LA CLAPE ROUGE
Appellation :
AOP La Clape
Grape varieties :
Syrah 50%,

Grenache 25%, Carignan 25

%

Culture :
Sustainable agriculture since 2004 for the environment and complexity of wine.
Soil :
clay, limestone.
Winemaking :
Mechanical harvest, separate vinification of grape variations and fermentation with temperature mastery.
Ageing :
10 months in barrels.
Laying down :
Between 5 and 8 years.
Médals :
– Gold – Mundus Vini 2020
Tasting :
Very black and red fruits, it expresses the fig scrubland and spices, with a beautiful volume of mouth and tannins already silky and airy. At once fresh and mature, it fills the taster by its extreme length. To be drunk with poultry, olive can, duck breast or confit, hare stew, leg of lamb.