Picture a steep hill, plunging into the Mediterranean Sea, where nature and men have been working harmoniously for centuries. Here we are!
In the middle of the La Clape Massif overlooking the sea, Château Ricardelle has been a beacon here for over six centuries embracing land, sea, wind and sun.
It is the providential meeting of a terroir, La Clape, an island of great wines and ancestral know-how initiated and orchestrated by the Romans and now cultivated and perpetuated by our hands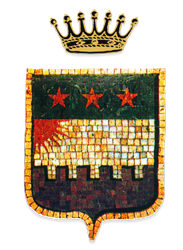 The wines of Château Ricardelle are today at the forefront of the consumer and connoisseur demand for great 'terroir' wines. The optimal search for the natural expression of our terroir is our philosophy, favoured by traditional reasoned culture with the greatest respect for the environment and embellished with a multitude of grape varieties for virtuous assemblages.